What To Do In Lahore? Attractions & Best Places To Visit In Lahore
Pakistan is a country that is full of beautiful sights and historical places. Lahore is the city which holds the most historic and beautiful places to visit unlike any other city in Pakistan.
Not only this, it is flooded with gardens, mosques, and Muslim culture as well. All over the year, millions of travelers come to explore the streets of Old historical walled city Lahore. In which wanderers can go to the old times of Mughals Empire.
This city Lahore is the place that remains important in all of the eras whether it is Mughals or Sikh times. It was believed to be the capital of Sub-continent. Lahore has special importance in the life of Singh community as it has many cultural sights for the Sikhism. A huge number of Singh community comes to visit this city of wanders every year to experience and see the history of their ancestors. As many of the Singh community moved to India during Pakistan India Partition 1947.
Moreover, except the Historical sights, Lahore has much to offer like Sozo Water park, Lahore Zoo, Lahore Museum, Food streets of Famous Anarkali and much more.
Whether you are planning to visit this place with family, friends, or loved ones, you will have lots of fun and come to know more about the Places to Visit in Lahore.
Best Places To Visit In Lahore
Although the whole city is worth to visit because of its culture and traditional Punjabi food but there are some other places to visit in Lahore which are widely attractive to the tourists and visitors. Let's explore.
Badshahi Mosque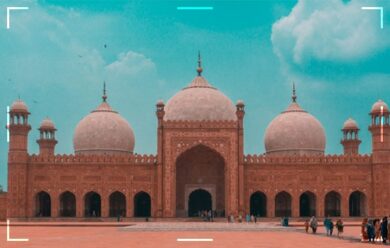 No matter in what region of Pakistan you live, you must have heard about Badshahi Mosque (commonly known as Badshahi Masjid), a must-visit place in Lahore. You can't miss it if you are on a trip to Lahore.
The beautiful Mosque was completed in 1674 during Aurangzeb era. This is considered as one of the largest mosques in the world which gains a lot of attention of tourists and locals.
Took almost two years to complete the construction of this marvelous piece of architecture, was one of the greatest at that era of Mughal. Right now it is considered at the second largest Mosque of Pakistan. After the Mughal empire, the Sikh empire used this great architecture as a garrison. Now located in the capital city of Punjab province Pakistan is one of the iconic sights to visit and know the reality of history behind this great Mosque.
Data Ganj Bakhsh Hajveri Shrine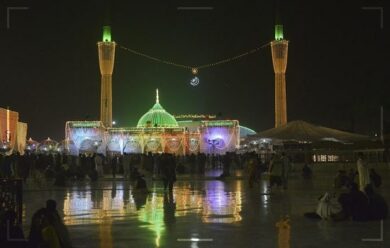 Abdul Hasan Ali born in 1009 in the Ghazni that is known as Afghanistan right now, was famous as Data Ganj Bakhsh who wrote a book on mysticism.
He was one of the most successful preachers on the subcontinent who is considered as an honorable Sufi saint in Pakistan today. Whoever visits Lahore never miss visiting this place. Data Ganj Bakhsh, later on, moved to Lahore city having a lot of troubles. He had been sent to prison here a couple of times. Later on, died here making a reputation of Great Sufi Saint. Thus, Shrine of Data Ganj Bakhsh makes itself an important place to visit in Lahore.
Both Muslims and Non-Muslims are allowed to seek blessings of the famous Sufi saint. It is located west of Bhatti gate, near the old city. One should visit this great shrine when planning to visit Lahore city of Pakistan.
Bagh-e-Jinnah – Lawerence Garden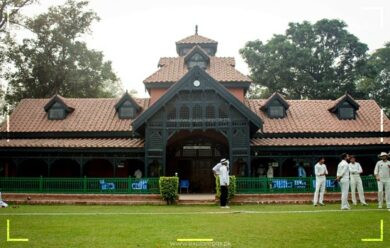 If you are a book lover, this place is perfect for you. Bagh-e-Jinnah normally known as Lawerence garden is a beautiful white palace which comprises of Jinnah Library that has an immense collection of books.
This is a good place for a daylight picnic or to enjoy reading books. There are also tennis courts, a restaurant, Gymkhana Cricket ground for cricket lovers and an Open Air Theatre as well. One can have a peaceful time with their friends or families during sunrise and sunset time. So plan a journey to visit this place in Lahore city.
Chughtai Museum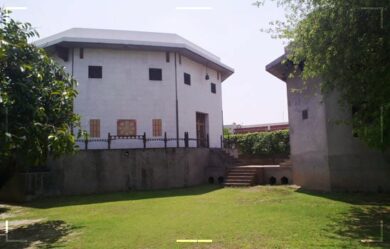 The historical museum was opened in 1975, the year when Muhammad Abdul Rahman passed away.
The place is situated in the northwest of Ferozpur Rd and Gulberg Main Blvd. Saying that he was one of the greatest and most talented painters of Pakistan wouldn't be wrong.
Mr. Chughtai (1897-1975) did some great work in Islamic art and created thousands of pencil sketches, 2000 watercolors, and 300 etchings. He also designed numerous coins and stamps for the country. An art lover must see this beautiful place during Lahore tour.
Shalimar Garden – Shalimar Bagh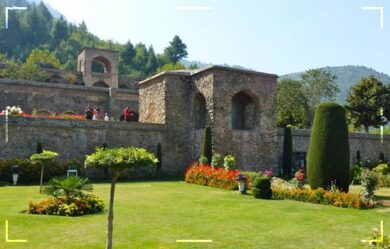 The localists call it Shalimar Bagh which was built by the son of Jehangir, Shah Jahan in the 17th century. Mughal Empire built this beautiful lush green garden for their guest so that they get entertained. Took almost 18 months to complete, this Royal Garden was built in 1642. Built on the design of famous Persian style Charbagh "Paradise Garden", this Mughal garden was for the entertainment and to show the reputation. Furthermore, this amazing Shalimar Gardens also received UNESCO World Heritage site award during the year of 1981.
This is the only historical garden left from that time period. Although, the famous place is not as glorious as it used to, however, it still holds major importance. Plan up and visit this Royal place of Mughal empire in Lahore city of Pakistan.
Lahore Fort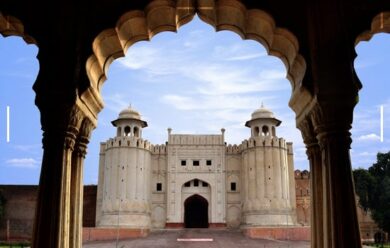 The place was established, damaged, demolished, rebuilt, and finally restored before becoming its current form by Emperor Akbar in 1566.
There is no doubt that Lahore Fort is the main attraction of this city. Later in 1618, the historical place was modified by Jehangir and was damaged by the British and Sikh the same year. On initial base, the fort was built by Akbar The Mughal Emperor, later it had a lot of addition with the changes of Mughal emperors. This great Fortress is opposite to the Great Badshahi Mosque. After the Mughal era, the Lahore Fort was destroyed by the Sikh and British. Later on, it was restored. Moreover, during 1981, this amazing Architecture of Mughal times had been described as a UNESCO World Heritage site.
It was finally restored by the Mughal Emperors. The finest place is painted with authentic tile work, calligraphy, manuscripts, coins, mirrors, and much more. Inside the Fort, there is a point that is known as Sheesh Mehal. This Sheesh Mehal was a gift from the King to the Queen with amazing design that one can go mesmerized. One can have the best time getting to know the history of this Fort. So make a plan and explore the old era of history.
To understand the history of this place, you can hire a guide for a minimum of 150 Pakistani Rupees.
Wazir Khan Mosque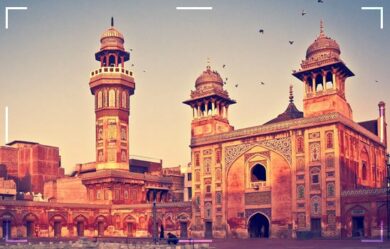 Facing Wazir khan Chowk, a times square, Wazir Khan Mosque construction started in 1634 that took seven years to complete till 1641. The name of the Mosque was given on the name of Wazir Khan who gave orders for the construction of the Great Architecture. Wazir Khan was Chief Physician who later on became Viceroy of Punjab. He owned a lot of property where he gave the order to build this masterpiece in the Walled City of Lahore. Wazir Khan Mosque is a place worth to visit in Lahore city.
This Mosque was restored by the Government of Pakistan, Norway, Germany and United States along with Agha Khan Trust for Cultural during 2009. Wazir Khan mosque typically supposed to the most beautiful and well-decorated Mosque during the Era of Mughals. Travel to this beautiful Mosque to witness the Mughals best architecture.
Shahi Hammam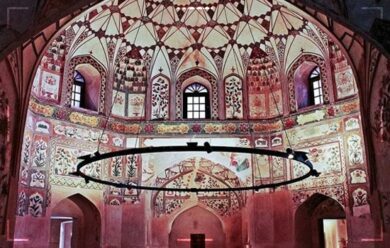 Next, on the list, we have the most impressing Mughals Royal Bath, normally known as the Shahi Hammam, a must-visit place in Lahore. This Shahi Hammam is typically the last royal bath in Walled city of Lahore from the era of Mughals. Shahi Hammam (Royal Bath) was built during the year of 1635 by Illam Ud Din Ansari, Chief physician of court. He was normally titled as Wazir Khan.
Royal Hammam was restored from 2013 to 2015 to its old reputation. After that, it was listed in the UNESCO World Heritage sites in 2016. Whenever planning to do things in Lahore, make sure to visit this Shahi Hammam of Mughals royalty.
Tomb of Jahangir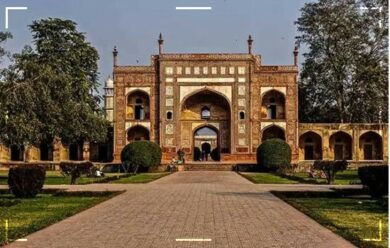 Built-in 1637, the Tomb of Jahangir was for the remembrance of the great Mughal Emperor Jahangir who ruled the Mughal Empire from 1605 to 1627. Emperor Jahangir died in Rajauri of Kashmir in 1627. The plan for building a Tomb was given by the son of Jahangir, Emperor Shah Jahan that took 10 years for the construction of this beautiful Tomb. The tomb was built on the location of DilKusha Garden as this was the most favorite place of Jahangir and his queen Nur Jahan in the city of Lahore.
Tomb itself is proof of great dynasty of the Mughal Empire with enchanting architecture. Tomb of Emperor Jahangir is the reality of tales written in history and indeed the best place to visit in Lahore.
Wagah Border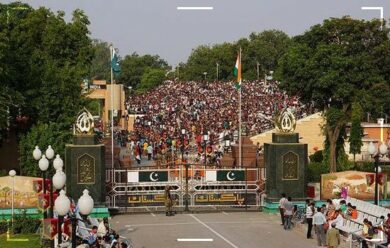 Going on for the last 60 years, from 1959 it started to have Wagah Attari border ceremony between two rival countries Pakistan and India. Every evening thousands of visitors come to witness the Border ceremony parade and passion about their countries. The ceremony starts just before the sunset every evening for Lowering of the Countries Flags. Before Lowering the Flags, it used to have Parade of Pakistani Rangers. In which on both sides, they used to raise their legs as higher they can to show the Rivalry symbol. Must visit place in Lahore to the witness the Rivalry between Pakistan and India at Wagah Attari Border.
These were some of the best places to visit in Lahore that one can visit while having a journey towards this astonishing historical rich city of Lahore. Pick you back to backpack, make a plan and get ready for a trip to history and the times of Mughals with your family or friends. See Pakistan tours have some of the best One days, two days and 3 Days Lahore City tour plans for the travelers who want to wander in the old streets of Lahore.