Malam Jabba: Fishing Snow Attracts Tourists To Eat in Malam Jabba
Malam Jabba: Dozens of tourists from across the country mobilized Swat to enjoy snowfall and ice fishing in the region's picturesque areas. Snowboarding was first introduced during meals, where visitors can break ice from frozen ponds and enjoy trout fishing. Visitors say fishing in frozen ponds is a novelty.
"When you are in a very cold climate, the water under your feet is freezing. Also, you have the opportunity to fish for trout, this is a novel and unique thing. She said that after half an hour, she caught a fish, and her excitement was infinite.
Not only do visitors have the opportunity to hunt in a great environment, but they can also grill them for lunch and dinner.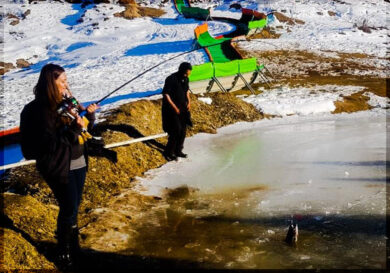 "When there is fish, go for it, it has absolutely no competitors. Lahore tourist Azhar Ali said:" I really like trout fishing and then eat it at lunch. "
Moreover, visitors say that the green valley of Malam Jabba is quiet and secluded, providing visitors with unlimited nature and adventure fun.
Another tourist with his friend said: "At first we enjoyed skiing, then traveling on ski lifts in ski resorts, and then we came to the Green Valley, where there are incredible ice fishing moments."
Omar Sani, managing director of the MalamJabba Ski Resort, said they want to provide tourists with all the snow and ice fun.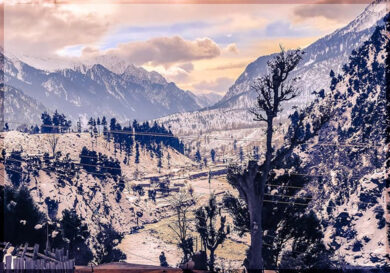 "So we started fishing in this part of the country for the first time. I'm glad tourists love this unique activity."
Sammy said the International Skating Championships will soon be held in Malam Jabba.