Here we go with mesmerizing Northern areas of Pakistan tour packages. Although, Northern areas of Pakistan is the jewel in the best travel destinations of globe. Northern areas tour packages are famous in the world of traveling as it offers tremendous landscape of nature, rich culture and historical traditions, that one can fall in love with Pakistan. So let's go and check out some of the best travel destinations in the Northern areas of Pakistan.
Northern Areas of Pakistan
Pakistan is blessed with astonishing valleys, world highest peaks, dense forests, deep blue water lakes and much more. In 2017 and 2018, Pakistan listed as Best country to travel in world by British Backpacker society. In addition, Forbes listed Pakistan as Best Travel Destination 2019.
Some of best places for travelers to wander are:
Hunza Valley
Skardu Valley
Naran Kaghan Valley
Neelum Valley
Fairy Meadows
Chitral Kalasha Valleys
Swat Valley
Hunza Valley
They valley with the marvelous landscape, culture and traditions, Hunza Valley, lies in the up northern Pakistan near to China. Hunza is famous all around the world for the history and hospitality of the people. All along the year, millions of local and foreign travelers visit this majestic beauty of nature. However this valley is known for the Old Silk route and the historical settlements. Moreover, This place is meant to be the only one from where tourist can experience the beauty of Five famous 7000+ meters peaks in surrounding. Some of the most famous ones are:
Rakaposhi
Golden (Spantik) peak
Ultar Sar 1
Ultar Sar 2
Diran
Except than this there is another famous peak right next to Ultar Sar 1 and 2, Lady Finger or Bublimating Peak. This peak has an elevation of 6,000 m and famous because of it's shape like lady finger.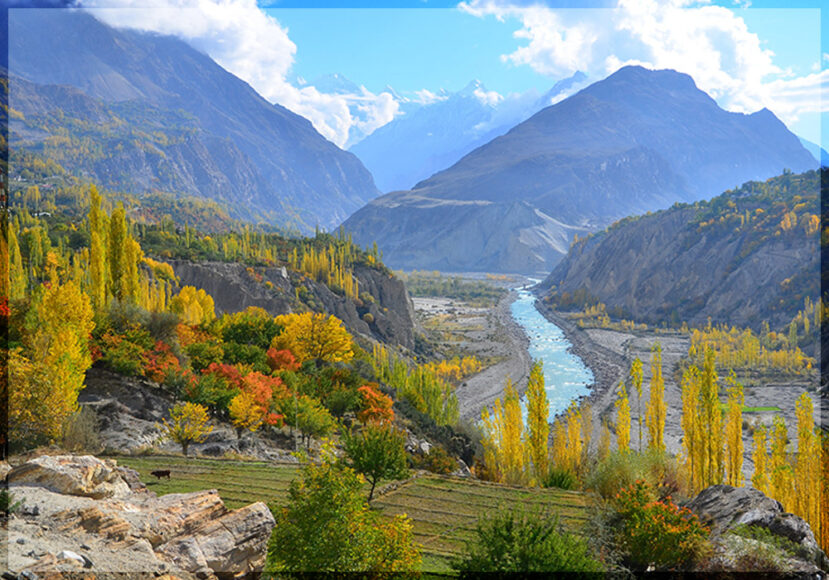 Best Season to visit Hunza Valley
Along with the peaks in surroundings, Hunza valley is famous for colorful seasons, specially Autumn and Blossom seasons. As it has different colors of valley with different times. In autumn, one can go mesmerized by watching landscape turning Golden. Furthermore, in Cherry Blossom travelers fall in love with hunza, when whole valley change itself in to white and pink color.
Moreover, Rich culture and traditions becomes another reason for the popularity of Hunza valley. As the valley offers the 1000 years old First Settlement of Silk Route, Ganesh Village. Till now tourists can wander in the historical streets of Silk route village. There is another famous places to see is Attabad Lake. A lake that was formed due to Huge landslide back in 2010. The colors of that water can take you to another world.
Best Places in Hunza
Some of best places that travelers should have in their list while traveling to Hunza Valley are:
Karimabad
Rakaposhi View point
Attabad Lake
Passu Cones and Glacier
Eagle Nest View point (Duiker Top)
Ganesh Village
Altit and Baltit Forts
Khunjerab Pass (Pak-China Border)
Skardu Valley
Up in the extreme Northern areas of Pakistan lies the astonishing Valley of Skardu. A huge valley to explore a lot of undiscovered sites. Skardu Valley is known to be Little Tibet in World, although if a traveler visit this piece of heaven, they can see the people of skardu looks similar to Tibetan. However the language of locals over here is also similar to Tibetan. This beautiful destination is well known amongst the hikers, mountaineers and climbers. As this valley offers world toughest hiking routes and World  highest peaks. Some of most famous peaks and treks are:
K2
Broad Peak
Gasherbrum 1
Gasherbrum 2
Snow Lake (Lukpe Lawo)
Along with this there are some other famous peaks in the far northern Skardu Valley like Trango towers and Haldi Cones. Whereas, Trango towers are above 6000 meters and Haldi cones are more than 7000 meters.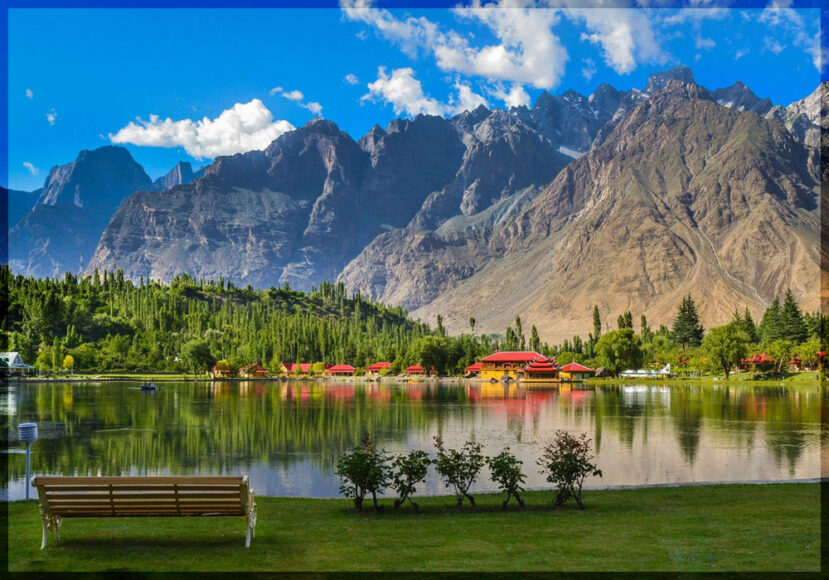 Best Season to visit Skardu
Surrounded by the Eight Thousanders of world, Skardu Valley is famous for the different colors of season among travelers. Some of best times to visit the beautiful destination are Cherry Blossom, Spring and Golden (Autumn) Season. During the Spring, travelers can explore most of the valley because of pleasant weather. Furthermore, in fall time it changes in to Golden just like someone has put the golden shawl on it. Whereas in blossom, nature paints this valley into white and pink to catch the hearts of wanderers.
Moreover, the valley has similar culture like Tibetan. Skardu has some UNESCO world heritage sights to experience the rich culture. Along with this, travelers can wander on the heights of Deosai plateau. Deosai plains is second highest plateau in World and famous for the beautiful landscape and wildlife on the rood of the world. In addition, travelers can have a thriling ride in Safranga and katpana Cold Desert (World Highest Cold Desert). One can fall in love with the magnificent landscape of this Giant Skardu valley of Pakistan.
Best Places in Skardu
Some of best sights to wander in while traveling to Skardu are:
Shangrila (Lower Kachura) Lake
Upper Kachura Lake
Khaplu valley and Palace
Chanqchan Mosque
Shigar Valley and fort
Deosai Plateau
Basha Valley
Katpana Cold Desert and Lake
Safranga Cold Desert
Soge Valley
Mantokha Waterfall
Naran Kaghan Valley
In the Himalayan mountain range of Pakistan lies the mesmerizing Naran Kaghan Valley of Khyber Pakhtunkhwa Pakistan. The valley is known to be the best travel destination in Northern Areas of Pakistan surrounded by dark Alpine forest. Millions of travelers visit this beautiful sight all along the year to have best time. This place is famous for its fairy tale stories lakes, moreover sightseeing destinations with all modern facilities and hotels. Although this valley has some of best hiking trails and Jeep tracks. These thrilling jeep rides and hiking trails leads tourists to some of beautiful lakes and passes.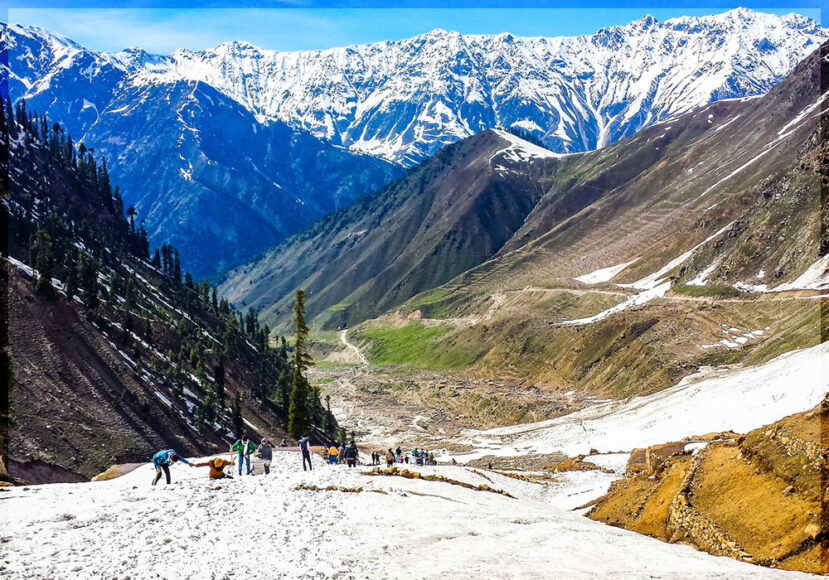 Best Season to Visit Naran Kaghan Valley
Naran Valley is open only for 8 months from April to November throughout the year. However, In other four months, This majestic valley is closed for everyone because of heavy snowfall. Moreover, Weather condition in Naran remains cold all along the year. But the best time to travel this site is Summer. In Summers, tourists can easily travel to any part of Naran Valley.
Best Places to Visit in Naran Valley
Some of best travel sights that one can visit and fall in love with Naran Kaghan valley are:
Lake Saif Ul Malook
Lulusar Lake
Babusar Top (4,173 m)
Batakundi
Besal
Noori Top and Lake (3,959 m)
Dudipatsar lake
Lalazar Plateau
Neelum Valley
Situated near the border of India, Neelum Valley in Azad kashmir region of Pakistan. However, this place is famous for it beautiful dense forests, waterfalls, crystal clear lakes, valleys and much more amongst the tourists. The river coming from India to Pakistan with the name Neelum, gives the valley a Name of Neelum. This valley has some of the best and adventurous Jeep rides of Pakistan to enjoy with a lot more to explore. Mostly the local tourists from Pakistan visit this astonishing beauty of Azad kashmir.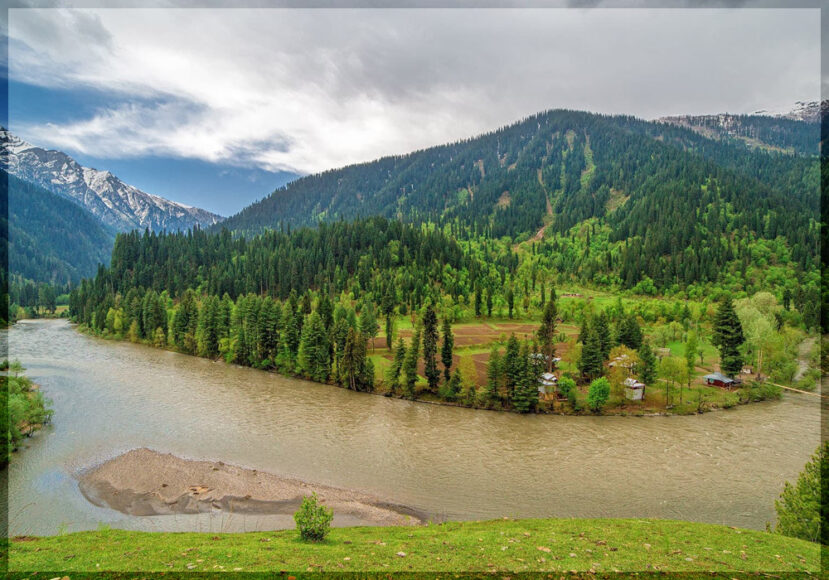 Best Season to Visit Neelum Valley
Although road to Neelum valley remains open all along the year, because of border with India. Best time time to visit this heavenly beautiful valley are winter and spring season. In winters, a lot of tourists comes to enjoy the beautiful snowfall in the mountains of Kashmir. However in winters, travelers can hike to beautiful lakes of Neelum valley. Weather remains pleasant all the year.
Best Places to visit in Neelum Valley
Some of best places to see while visiting Neelum valley of Azad Kashmir Pakistan are:
Kutton Waterfall
Sharda Valley
Kel
Arang kel
Sharda Peeth
Ratti Gali Lake
Taobutt
Chitta Katha Lake
Fairy Meadows
Another most famous travel destination in Pakistan is Fairy Meadows around the foreign travelers. Fairy Meadows lies in Gilgit Baltistan of Pakistan under the Shadows of mighty Nanga Parbat peak (8,126 m), Second Highest mountain in Pakistan. Nanga Parbat is most famous amongst the climbers and mountaineers around the world specially Germans and Polish. The peak is commonly known with the title "The Killer Mountain". Fairy meadows is the first camp of Nanga parbat with the mesmerizing view of peak and surroundings dark alpine forest.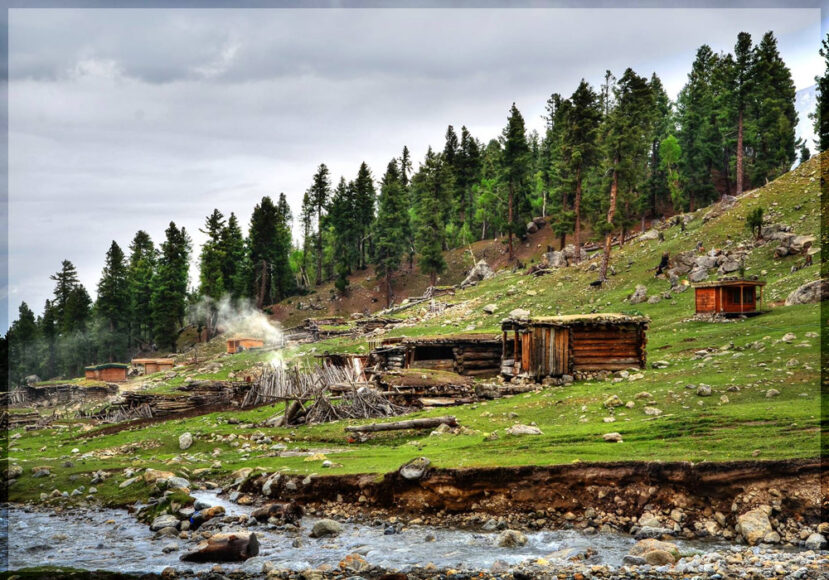 Best Season to Visit Fairy meadows
Summer is the best time to travel towards astonishing Fairy meadows. As in summers one can have different and breathtaking views of destinations and the peak. However in winters, everything is closed in Fairy meadows due to massive snowfall. During summer one can see the beautiful meadows and lake surrounded by the village. Moreover, one can trek towards Biyal Camp to have some more beautiful views. Biyal camp supposed to be the first Base Camp of Nanga Parbat.
Chitral Kalasha Valley
Chitral Valley lies in the Far northern areas of Pakistan near Wakhan Corrider. Known for rich culture, traditions and festivals and much more, Chitral Kalasha Valley is one of the best travel sight in Pakistan because of unique culture and religion. The valley been visited by millions of travelers throughout the year, specially at the time of festivals. A huge number of tourists from all around the world come to enjoy the festival of Kalash people. Moreover, surrounded by Hindukush mountain range, Chitral valley has a lot of beautiful sites and much more to explore.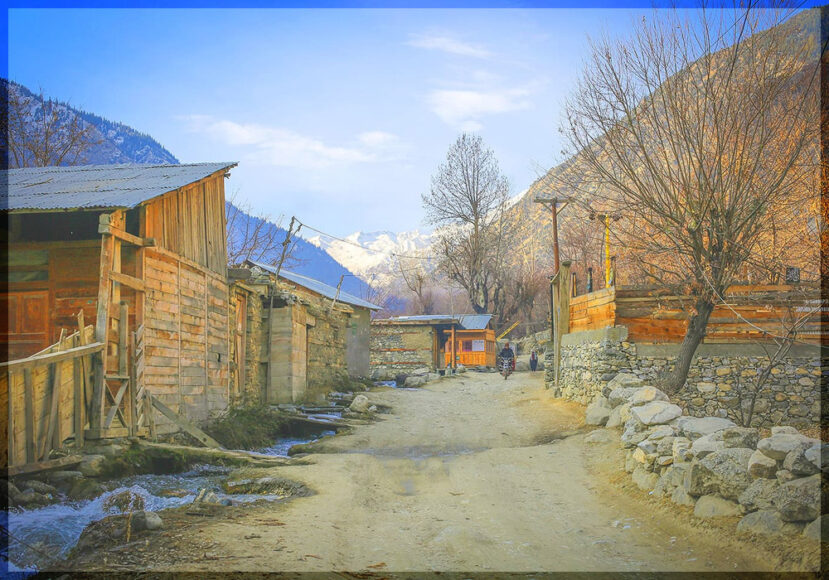 Best Season to Visit Chitral Valley
Although Chitral valley remains open throughout the year, but some of the best seasons to travel there is Spring and fall. In Autumn season, whole valley covers it self with the beautiful golden color, giving a strong impact on travelers to love it. However in spring time, one can explore most of the area because of pleasant weather. Moreover, in spring there are some most festivals by Kalash people to explore there culture, specially the Chillum Joshi festival. Chillum Joshi festival comes with the start of Spring season, also named as Spring Festival.
Best Places to Visit in Chitral Valley
There are a lot of places that should be visited while traveling towards Chitral Valley. Some of most famous ones are:
Ayun Valley
Shahi Qilla
Bamburat Valley
Chitral National Park
Shandur Top
Shandur Lake
Kalash Valley
Swat Valley
High in mountains of Northern areas of Pakistan, lies the beautiful Swat valley. A valley that was once named as Switzerland of Pakistan by the Queen Elizabeth ||. The valley that presents the travelers with the rich culture, colorful traditions and astonishing landscape. Swat valley famous for the hospitality and history all around the globe. This place is full of mesmerizing attractions for the travelers to have an unforgettable experience of life. Moreover, Swat valley once was the capital of Buddhism religion. Every year a huge number of tourists travels to this destination from all over the world.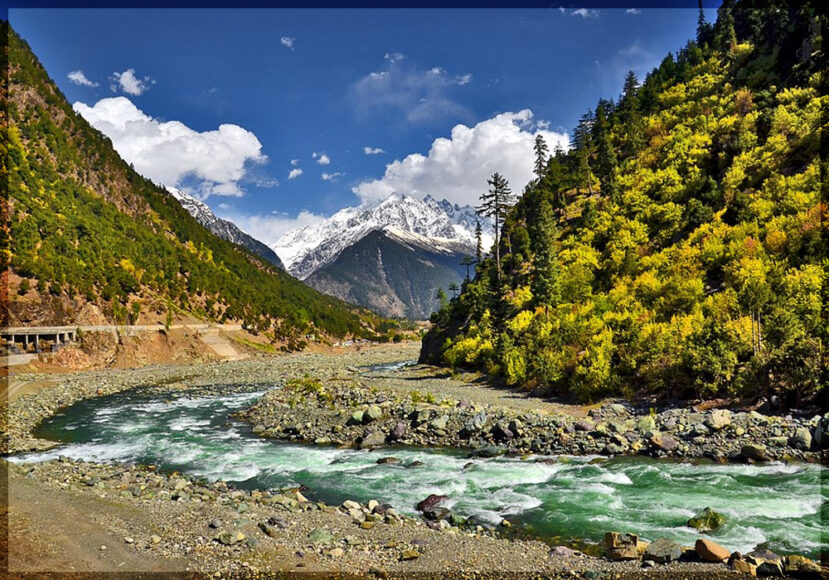 Best Season to Visit Swat Valley
The Swat Valley, Famous for dense forests, deep blue water lakes, lush green valleys and much more. As Swat valley remains open all year to receive the travelers to enjoy the serenity of nature. There are some best season that one should travel towards this places in Northern areas of Pakistan. Cherry Blossom and Autumn season, whereas winters are also the favorite season amongst travelers from Pakistan. However in Fall and in Blossom season, color of this beautiful valley changes to give an eye catching view of nature.
Best Places to visit in Swat Valley
Kalam Valley
Malam Jabba
Fizza Ghat
Takht Bhai
Mahudand Lake
Bahrain
Saifullah Lake
Ushu Dense Forest
These were some of the most famous travel destinations in northern areas of Pakistan. Furthermore, there are a lot more of sights like valleys, lakes, meadows and much more to explore in the northern areas of Pakistan.
Explore the hidden jewels of nature in the Northern areas of Pakistan with our best team of SEE Pakistan tours.