See Pakistan Tour at WTM London (Where Travel & Tourism Meet)
For three days, the Pakistan Pavilion will be established at the Where Travel & Tourism Meets (WTM) in London today, November 7th, by See Pakistan Tours. 
The general manager said that after 14 years, See Pakistan Tours will set up the Pakistan Pavilion with the help of the regional tourism sector and private enterprises. WTM London is one of the largest international travel fairs and will provide the country with an excellent platform to connect the country with leading experts and professionals. In the travel industry, international tourism organizations and hospitality companies, transport and resorts Management and other fields establish contacts with visitors, tourism, aviation, tourism technology, etc.
In addition, the event is of global significance, with more than 180 countries coming together to showcase their tourism potential. According to MD, Pakistan is blessed with natural beauty, rich and varied landscapes, and rich culture and heritage. It offers unparalleled tourism potential.
WTM (Where Travel & Tourism Meed)
Have you ever thought about going to the world travel market as a blogger? The World Travel Market Conference mainly aims to promote the travel trade industry. It's an excellent resource for travel bloggers to connect and develop story ideas. Plus, the global travel marketplace for bloggers is a haven of creativity and opportunity.
Great Opportunities To Participate In The Global Travel Market
WTM 2017 is a hive of opportunity. Over 50,000 people gathered for the 3-day event at London's ExCel Conference Centre this year. There are over 5,000 exhibitors and 3,000 media members, including journalists and bloggers.
The conference's primary purpose is for suppliers such as tourism offices, hotels, resorts and tour operators to meet with travel buyers such as travel agencies to prepare cooperation contracts. Moreover, WTM sellers want agents (buyers) to promote and sell their destinations, and agents want to pass the discounts on to their customers. This is how they make money.
London World Travel Market
London's World Travel Market, or WTM Convention Centre, is a vast complex. It is a large rectangular box with north and south sides. In the middle is a long corridor with various cafes, fast-food restaurants and lounge areas.
The North Pavilion hosts exhibitors from Eastern and Western Europe, the US, Canada and Russia + travel technology sectors such as hotel booking engines, tour operators worldwide and other companies operating in multiple countries or continents.
Additionally, the South Pavilion has hosted Asia, Africa, the Middle East and Central and South America. The South Pavilion is busier – think of traditional costumes, folk music, men and women showcasing ancient crafts, and the unique things you can taste. Furthermore, the contract between the two regions is evident. And we are here in Pakistan Pavilion to showcase the ultimate beauty, enchanting landscapes, roaring rivers and waterfalls, hot and cold deserts, gigantic mountains and much more. 
Travel Blogger Paradise
While the global travel marketplace for bloggers and others lasts three days, you're rotating according to your needs. It would help if you went on Monday. Monday's World Travel Market Conference is the best because only buyers, sellers and the media can enter. However, Tuesday was the busiest day for every dog ​​and sibling in the convention. People are looking for their next vacation destination because they can also get great deals. Tuesday is a vast and noisy mess for singles! Forget lunch, as the depth of each place is 20 people.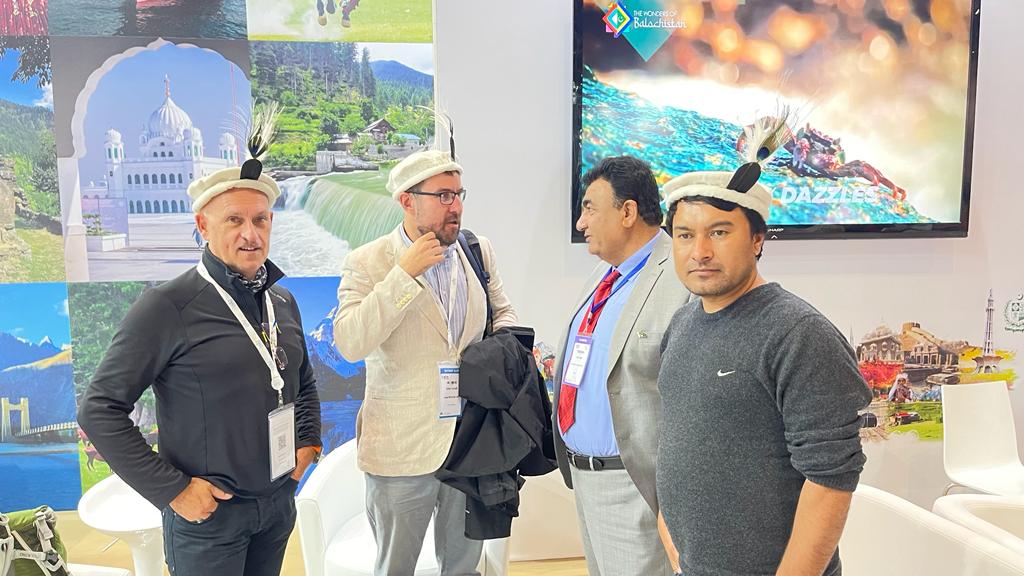 Book A Day Trip To The World Travel Market
Lastly, you can complete all transactions in one day if you plan. Yes, you can manage the global travel market in one day. As mentioned above, plan to go on a Monday or a day when only buyers, sellers and media are allowed. Select the organization or pavilion you want to visit. While specific dates are set, it's unnecessary unless you make a solid offer to work with them. You can stop and introduce yourself, and they will find time to talk to you. However, this is entirely unofficial, and it is ultimately fun.