Zainab Hameed Promoting Tourism In Pakistan Through Her YouTube Channel
Seven-Year-Old Zainab Hameed Has Produced A Short Video On Promoting Tourism In Pakistan. Pakistan has everything that destinations can offer tourists, including thousands of years of history, the most magnificent valleys, high mountains, lush green plains, huge deserts, and deep blue seas.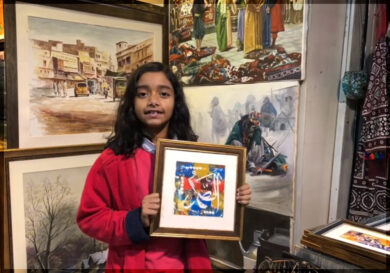 That's why Pakistan is established by the British Backpackers Club as a prime destination for adventure travel.
Moreover, Zainab Hameed is a student at Convent Islamabad School (Grade 1, seven years). The amazing factor in this country is patriotic people. One of the amazing people is a 7-year-old student from Zainab Hamid. Also, she provides a historical background to her English narrative and tries to add music and matching words when necessary.
Can you believe that this extraordinary girl is passionate about travel and runs her own YouTube channel to promote her country?
However, her performance on YouTube ZHA provided a brief report on Pakistan's historical monuments.
Who is Zainab Hamid?
With the support of her father, she promoted Pakistan's historical and archeological sites, and her father also engaged in tourism. It generates concise travel reports in English to attract domestic and foreign tourists.
Furthermore, Zainab Hamid told DND News Agency that he appreciates history, is particularly interested in historic buildings and archeological sites, and was used to visit these places. She said that with the active support of her father, Hamid Mahmoud, who worked in the tourism industry, she started to make videos for these places, inspired her enthusiasm, and obtained armored equipment for recording and editing her video.
Hence, the Pakistani government should support these children who believe they can boost tourism in the country.
Also Read: 

Lake Saif Ul Malook: Learn Everything before Making a Trip