Pakistan provides an opportunity for all the adventure lovers for amazing adventure tours in all the Northern Areas of Pakistan. In Pakistan,  nature enthusiasts show a keen interest in adventure tourism. For instance, climbing, mountain climbing, hiking/trekking, skiing, bloating, para-gliding, canoeing, rafting, mountain biking, etc.
Northern Areas Of Pakistan and Adventure Tourism
Additionally, Northern Areas have exciting adventures such as hiking in the jungle, camping in the mountains, hanging from a cliff, and more. There must be an adrenaline rush in the adventure. Whether it's swimming, rafting in the river, sailing, riding a motorcycle club, cycling with friends, or just a weekend near any place, and see what Adventure means to you?.
From hiking to trekking, rafting to fishing, para-gliding to island diving. Exploring the jungle to embracing the Galax, camping to luxurious stay, archeological site to colors of culture, anything you name it,  you can find in adventure tour of Pakistan. From Chitral to Kalash, Deosai to Khaplu, Karimabad to Naltar, Nagar to Neelum, Passu Top to Fairy Meadow, each quarter in Pakistan offers a thrilling experience very different from the previous one.  We, Pakistani now advancing in every sector of life, why not, Adventure Tourism. We have detail on Adventure Tourism in Pakistan, share your views too on how we can advance the Advance Tourism in Pakistan.
Adventure Tourism In Pakistan
Being on the list of 20 adventure travel destinations in 2019 by the British Backpacker Society, Pakistan owns the first place was a rather surprising entry. No one is ready to admit the fact that Pakistan is the most Adventurous country in the whole world.
In 2017, nearly 1.7 million foreigners visited Pakistan, an increase of 200,000 over the previous year. In January 2018, the country announced that it would provide 30-day visas to tourists from 24 countries, including the United States, for multiple entries. Additionally, many travel bloggers from around the world declared Pakistan as the best secret in a travel adventure and also offers a lot for adventurous travelers. You will find more epic scenery that can be accessed anywhere else, which means that you are driving scenery instead of walking for days.
Top Adventure Tourism Places In Pakistan
Further, the initiatives give a promising boost to the Adventure Tourism in Pakistan,.However, there are many places that are known for adventures, like the Deosai Plains, Fairy Meadow, Naltar Valley and many more. We have created a list of Adventurous Games that you can do in Adventure Places of Pakistan, take a look:
Hindu Kush, Pamir, Karakorum-Excursion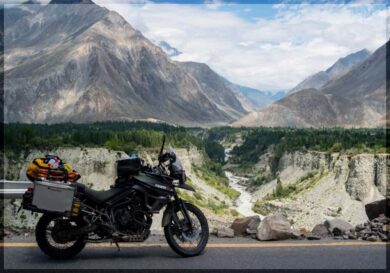 First on the list is the Trekking on the mountains of the immense range of Hindukush, Karakorum. Pakistan is a paradise for mountain hikers, with roads in the mountains of North Karakoram, the Himalayas, Hindu Kush, and Pamir. You can also hike in the different parts of northern Pakistan. For instance, the Kalam Valley, cool heaven on Earth. Just, imagine this paradise, a paradise for hiking lovers. The once-powerful Taliban, now controlled by Pakistan's Army is 100% secure and beautiful. Famous places are Mahodand Lake, Boyun, Ushu Valley, and Utror Valley.
Deosai Plains-Fishing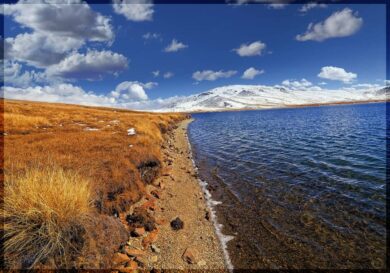 Do you like fishing in the vast plains of Deosai with the Sheosar Lake in between. The calmness here provides you an opportunity to do fishing in your own way. Here you can live a peaceful life. Only you and nature. The Deosai Plain is a plateau between the mountains and the unique landscape of the world.
Malam Jabba-Skiing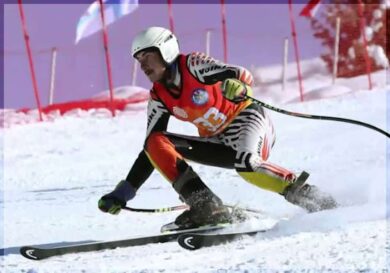 As we all know, Malam Jabba is the only ski resort in Pakistan and offers immensely panoramic views a whole year. Here you can find the most Adventurous Game of Skiing. Additionally, Malam Jabba International Alpine Ski Cup Championship also held every year. Importantly, International skiers participate in this grand event. The area also features Buddhist stupas and six monasteries throughout the complex. Hence, the presence of monuments at this altitude indicates that the area has a history of more than 2,000 years.
Rafting In Swat River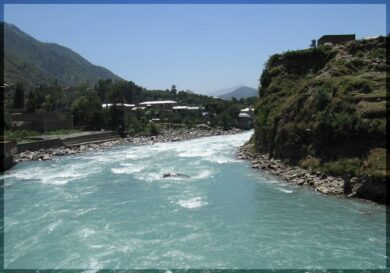 There is a rafting climate all year round. There are many places to choose from, this is another sport not to be missed. Moreover, Swat is a favorite of sports enthusiasts, and the Chitral, Indus and Canal Rivers are good choices. In addition, Swat offers many options for Water Rafting and other adventure sports in Pakistan.
Shandur-Polo Festival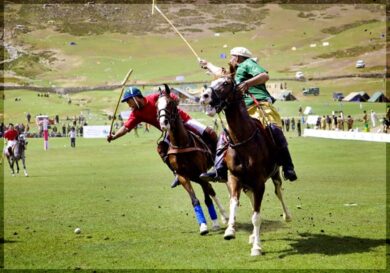 Shandur is 12,500 feet (38,000 meters) above sea level, known as the highest polo ground in the world. Most importantly, the Shandur Polo Festival is the most amazing and thrilling adventure in all Gilgit Baltistan Festivals. The game of Knights with full swing played in this ground and native is very enthusiasts for this game whole year.
Paragliding- Island Diving- Parasailing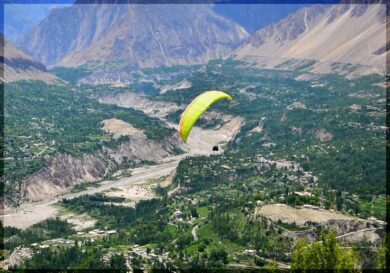 Paragliding in Pakistan? This is no longer a bold sport for the elite or very adventurous. All of these adventurous activities are the most favorite ones for any adventure lover. Above all, Pakistan is proud to offer all of these activities in its different regions. As more and more local clubs are organized ordinary people can now enjoy this marvelous sport. You can now have a para-gliding activity in Khanpur, Islamabad. Parasailing on the vast beach of Karachi and Quetta. Lastly, Pakistan Navy Adventure Club also offered the Island Diving.