The Faisal Mosque ranks among the top 20 most beautiful Buildings in the world
According to scientific research conducted by Roofing Megastore, the Faisal Mosque in Islamabad is listed as one of the 50 most beautiful buildings in the world.
The Faisal Mosque in Islamabad is listed as one of the 50 most beautiful buildings in the world. Importantly, the Megastore rooftop store has conducted scientific research and ranked the mosque in 16th place.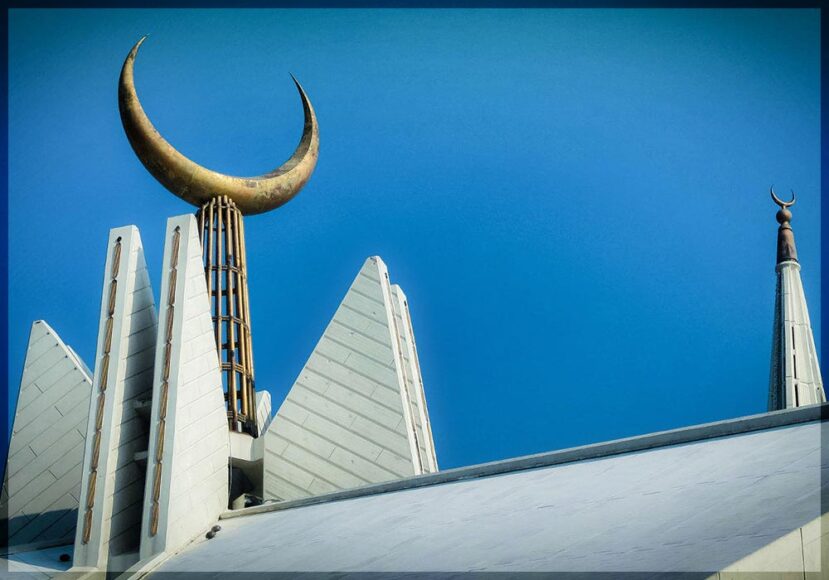 Furthermore, the Faisal Mosque (Faisal Masjid), located at the foothills of Mount Margalla in Islamabad. It is the fifth largest mosque in the world and the largest mosque in South Asia. The research organization analyzed the 100 most famous buildings in the world through the dimension of the "golden ratio" to determine their visual appeal to the human eye.
Golden Ration Declared It As The Most Famous Architectural Buildings in The World
The world's fifth-largest mosque has attracted people's attention from all angles, and its contemporary eight-sided design is inspired by typical Bedouin tents.  Moreover, Roofing Megastore said that the "Faisal Mosque" was built ten years period. Today, it has become a major tourist attraction in Pakistan and is still an important religious site.
Above all, the golden ratio is widely regarded as a measure of beauty. Measure the ratio of beautiful designs to proportions.
The Faisal Mosque was commissioned by Turkish architect Vedat Dalocay after the international competition. The competition received 40 applications from 17 countries. It took ten years to complete.
Furthermore, the Faisal Mosque is named after King Faisal of Saudi Arabia. Without a typical dome, the mosque is shaped like a Bedouin tent, surrounded by four 260-foot-tall minarets.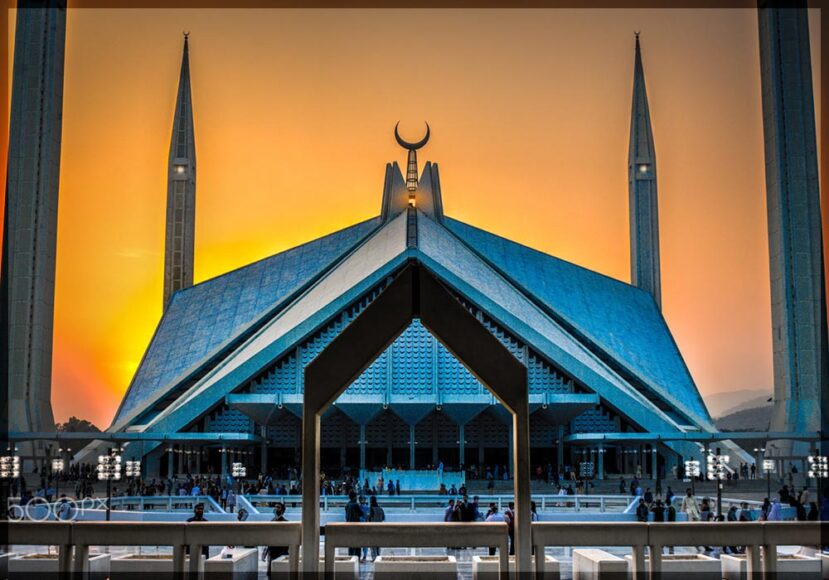 Additionally, the design uses a sloped octagonal shell-shaped ceiling to form a triangular chapel. The architecture of this mosque runs counter to the long history of Islamic architecture in South Asia. The architects of this mosque transplanted the contemporary design with the more traditional appearance of Arab Bedouin tents.
Moreover, the construction of the mosque began in 1976 with the National Construction Corporation of Pakistan led by Azim Khan and funded by the Saudi Arabian government.
However, Higher international recognition will add more value to the mosque. Also, may help to promote tourism in the federal capital and Pakistan.